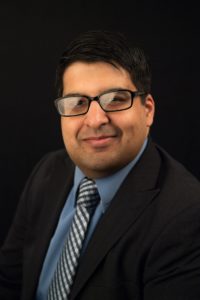 Shahryar Rizvi
3717 Thoroughbred Ln. Owings Mills, MD 21117 ▪ (906)281-7773 ▪  syar.rizvi@gmail.com
SUMMARY 
Flexible writer and content creator with experience in content creation and digital marketing. Extensive knowledge of intercultural communication, project management, and social media techniques.
PROFESSIONAL EXPERIENCE
Project Coordinator
USABAL Solutions
July 2016 – present
Administers websites, email campaigns, and ad accounts for various clients, including National Foundation for Cancer Research, Maryland Sister States, and Regional Manufacturing Institute of Maryland.
Realigned Facebook ad campaigns for National Foundation for Cancer Research to increase donations by 25%
Employed Google Analytics to persuade a client to build a mobile-first website
Digital Producer                                                                                      Feb. 2010 – Present
Writes and edits web multimedia content for a diverse spectrum of clients including 1105 Media, National Press Club, Dallas Observer, Kill Screen and Unwinnable
Co-hosted ALTbrown, a podcast highlighting artists from diverse backgrounds
Wrote weekly music review columns for the Dallas Observer between 2010 and 2012
Communications Coordinator
Dallas/Ft. Worth International Community Alliance                                             Aug. 2011 – May 2012
Organized event calendar and listserv content. Drafting press releases, internal communications, and presentations for nonprofit serving newly arrived communities in the Dallas/Ft. Worth area.
Directed team to correspond with journalists for Dallas Morning News profile on organization's U.S. citizenship test prep class
Coordinated print ad campaign for Fiesta Latinoamericana 2012 with 5,000 attendees
News Writer
Michigan Tech Lode                                                                                                    Oct. 2007– May 2009
Wrote news articles in AP Style as part of the student newspaper's editorial board.
Covered local political figures for the 2008 elections and the 2009 Tea Party rally.
Covered reaction of international students, advocacy groups, and university administration to U.S. Border Patrol activity on campus in Fall of 2008
EDUCATION
Master of Arts in Journalism
University of North Texas                   Denton, TX
Bachelor of Arts in Communications and Culture Studies
Michigan Technological University       Houghton, MI
COMPUTER SKILLS
MS Office, WordPress, Adobe Creative Suite: Premier, Adobe Audition, Adobe InDesign
Google AdWords Certified until October 2018
LANGUAGES
English: native speaking, reading, writing
Spanish: basic reading, writing
Urdu: basic speaking
PROFESSIONAL ASSOCIATIONS
National Press Club, Young Members Committee & Communicators Committee, Washington D.C.